Hübnerite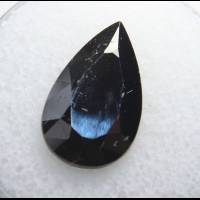 Peru
12.65 carats
© raregemhunter
Hübnerite is named after Hüttenmeister Adolph Hübner, German mining engineer and metallurgist at Freiberg, Saxony.
Hübnerite forms transparent to translucent prismatic yellowish brown to reddish brown crystals. The crystals are typically flattened and occur with fine striations in the direction of elongation.
Deep blood-red internal reflections combined with the metallic-adamantine-resinous lustre make this gem very attractive.
General Information
Other Names/Trade Names:
Chemical Formula

Gems, Sixth Edition

(2006)

,
Photos of natural/un-cut material from mindat.org
Physical Properties of Hübnerite
Mohs Hardness

4 to 4.5

Gems, Sixth Edition

(2006)

,
Specific Gravity

7.12 to 7.18

Gems, Sixth Edition

(2006)

,
Tenacity

Brittle

Handbook of mineralogy

(2001)

,
Cleavage Quality

Perfect

Gems, Sixth Edition

(2006)

,
Fracture

Uneven

Handbook of mineralogy

(2001)

,
Optical Properties of Hübnerite
Refractive Index

2.17 to 2.32

Gems, Sixth Edition

(2006)

,
Optical Character

Biaxial/+

Gems, Sixth Edition

(2006)

,
Birefringence

0.13

Gems, Sixth Edition

(2006)

,
Pleochroism

Perceptible: yellow to green, red-orange - yellowish brown to greenish yellow, red-orange to red - green; brick-red to red

Handbook of mineralogy

(2001)

,
Colour
Colour (General)

Yellowish brown to reddish brown

Gems, Sixth Edition

(2006)

, More from other references
Transparency

Transparent,Translucent

Gems, Sixth Edition

(2006)

,
Lustre

Adamantine,Resinous,Metallic

Gems, Sixth Edition

(2006)

,
Crystallography of Hübnerite
Crystal System

Monoclinic

Gems, Sixth Edition

(2006)

,
Habit

Prismatic

Gems, Sixth Edition

(2006)

, More from other references
Geological Environment
Where found:

Typical of high-temperature hydrothermal vein deposits and pneumatolytically altered granites yielding greisen; in granite pegmatites; also in alluvial and eluvial deposits.

Handbook of mineralogy

(2001)

,
Further Information
Mineral information:
Hübnerite information at mindat.org
Significant Gem Localities

Peru