Nepheline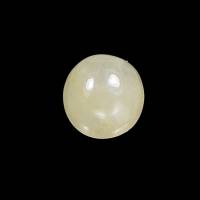 Tawmaw (Tawhmaw; Taw Maw), Hpakant-Tawmaw Jade Tract, Hpakant Township (Hpakan; Phakant; Phakan), Mohnyin District, Kachin State, Myanmar
2.33 carats
© Brian Kosnar - Mineral Classics
Nepheline is named after Greek "nephele" - a cloud, alluding to the cloudy appearance that develops when the mineral is immersed in strong acid.
Nepheline forms transparent to nearly opaque prismatic crystals, usually colourless, but can be coloured gray, red, green, brown, yellow from various impurities.
Transparent colourless material has been faceted.
General Information
Varieties/Types:

Elaeolite

- Old name for massive, oily/greasy variety of Nepheline.

Chemical Formula

Gemmological Tables

(2004)

, More from other references
Photos of natural/un-cut material from mindat.org
Physical Properties of Nepheline
Mohs Hardness

5 to 6

Gemstones of the world

(2001)

, More from other references
Specific Gravity

2.55 to 2.65

Blue Chart Gem Identification

(2010)

, More from other references
Tenacity

Brittle

Gemstones

(2009)

,
Cleavage Quality

Imperfect

Gemstones

(2009)

,
Fracture

Sub-Conchoidal

Gemstones

(2009)

,
Optical Properties of Nepheline
Refractive Index

1.529 to 1.547

Blue Chart Gem Identification

(2010)

, More from other references
Optical Character

Uniaxial/-

Blue Chart Gem Identification

(2010)

, More from other references
Birefringence

0.003 to 0.005

Blue Chart Gem Identification

(2010)

, More from other references
Colour
Colour (General)

Colourless, white, gray, greenish-gray, yellowish, reddish, blue-green, brownish. Chatoyant

Gemmological Tables

(2004)

, More from other references
Transparency

Transparent,Translucent,Opaque

Blue Chart Gem Identification

(2010)

, More from other references
Lustre

Vitreous,Greasy

Gemstones

(2009)

,
Fluorescence & other light emissions
Fluorescence (Long-Wave UV)

Some German specimens may show a light blue and some from Ontario an orange fluorescence

Gems, Sixth Edition

(2006)

,
Crystallography of Nepheline
Crystal System

Hexagonal

Blue Chart Gem Identification

(2010)

, More from other references
Habit

Prismatic

Gems, Sixth Edition

(2006)

, More from other references
Geological Environment
Where found:

Nepheline occurs in alkalic rocks, including nepheline syenites and pegmatites associated with them, also in gneisses.

Gems, Sixth Edition

(2006)

,
Inclusions in Nepheline

Partially healed fractures, mirror-like inclusions - Blue Chart Gem Identification, Herve Nicolas Lazzarelli, 2010, p 7

Further Information
Mineral information:
Nepheline information at mindat.org
Significant Gem Localities

Canada

Gems, Sixth Edition, Michael O'Donoghue, 2006, p. 433

Germany

Gems, Sixth Edition, Michael O'Donoghue, 2006, p. 433